May 12, 2015
Use Blogmapping to Show Where You're Blogging From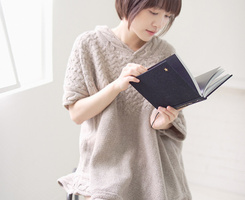 Blogmapping (or feed mapping) is a service that displays the geographic locations of bloggers on a mapping system, such as Microsoft Live Map or Google Maps. You can map your location based on your ZIP or postal code. You also may add your Web site address and RSS feed so that potential readers can easily reach you.
One great thing about this kind of service is finding bloggers in your own neighborhood, so you can turn your online relationships into offline friendships.
Some blogmapping services also allow you to create tag clouds (a visual representation of the keywords used to describe your blog posts) and keywords so that you can easily view the subject of the blogs on your map.
Just think of all the great blog posts you can write about meeting and getting to know other bloggers in your neighborhood, thanks to your blogmap!
Posted by: gorgeous at 06:47 AM | No Comments | Add Comment
Post contains 154 words, total size 1 kb.
11kb generated in CPU 0.01, elapsed 0.0377 seconds.
35 queries taking 0.0228 seconds, 73 records returned.
Powered by Minx 1.1.6c-pink.